The best establishments opened for you this summer.
ALENAR BODEGA MEDITERRÁNEA
This summer we propose you to refresh yourself at Bodegas Alenar with its wines and tapas… What better than to spend a pleasant August evening with some surprising tapas and a good Valencian wine. Its varied and extensive menu has such appetizing proposals as Iberian table, gourmet preserves, Valencian esgarraet, potatoes with mussels, anchovies, Russian salad or anchovies in vinegar, all paired with the best wine. This summer give yourself a break and visit Bodegas Alenar.
Martínez Cubells, 6 / 960 039 603 / alenarbodega.com
AQUA MULTIESPACIO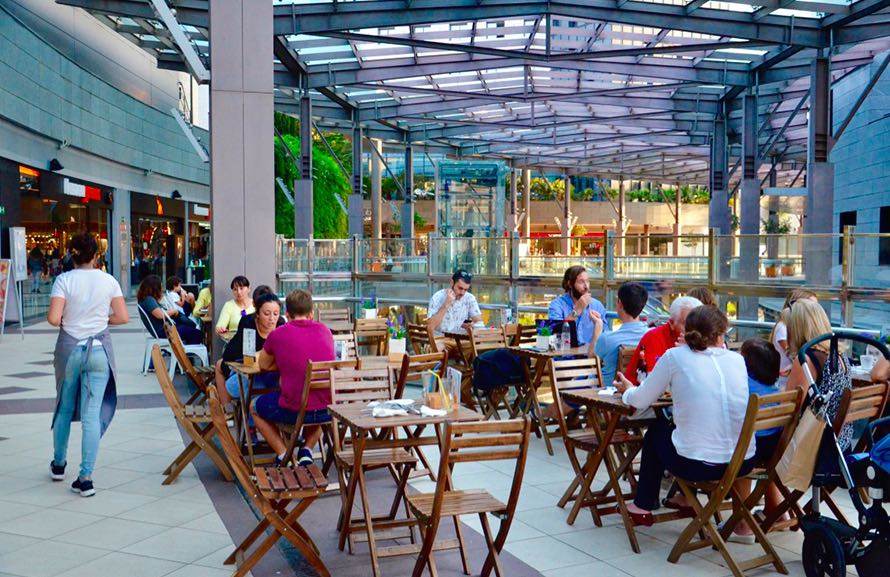 If you still can't go on vacation, and you're looking for plans to have as much fun in the city, Aqua Multiespacio can help. A perfect way to escape the heat is to "go shopping" at one of its almost 100 major brand stores. In addition, you can spend a pleasant afternoon in Ocine and have a drink on one of the terraces of the cafés or ice-cream parlours, or dine "a la fresca" in one of its restaurants.
If you go with children, the LEGO Fun Factory is the perfect solution. They'll be delighted playing with bricks, video games or the LEGO Friends stage while you have a little time to relax. As a novelty, this summer the centre has installed fun semi-basement mattresses to use up all the extra energy. You can't miss it!
To see more www.aqua-multiespacio.com
CASA PATACONA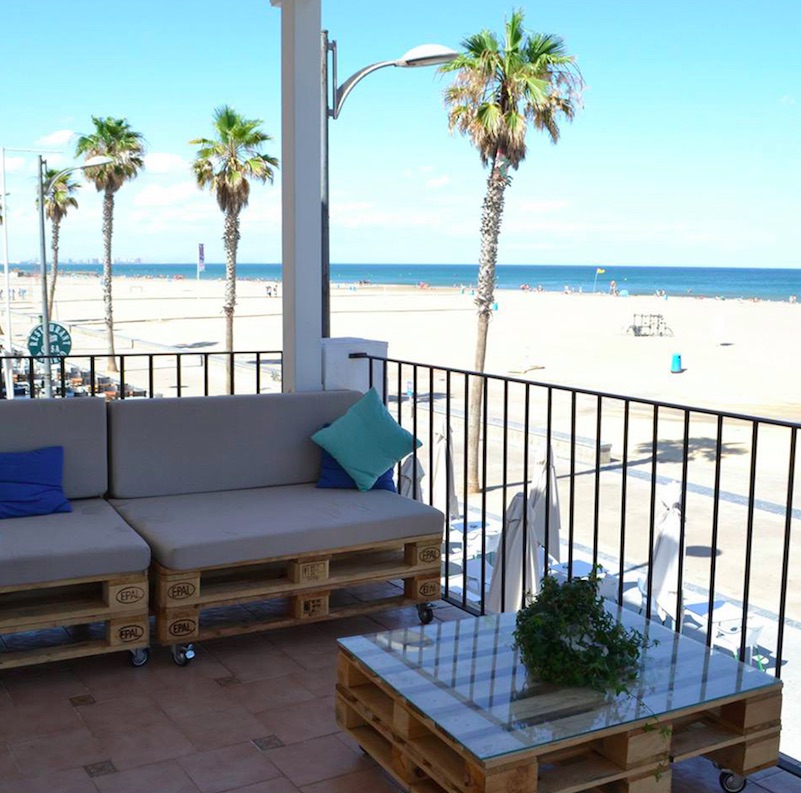 These holidays are better than spending a pleasant summer day by the sea in a large house from the early twentieth century. Casa Patacona is the perfect restaurant for an aperitif, lunch, snack or dinner. Although its speciality is Valencian rice dishes and typical homemade dishes offer its diners a very varied gastronomy. It is the ideal place to be accompanied by a couple, family and friends as its spacious lounges, its terrace with views and its inner courtyard are the delight of all who visit them.
Paseo Marítimo de la Patacona, no 14 963 72 40 95 casapatacona.com
TRATTORIA NAPOLETANA DA CARLO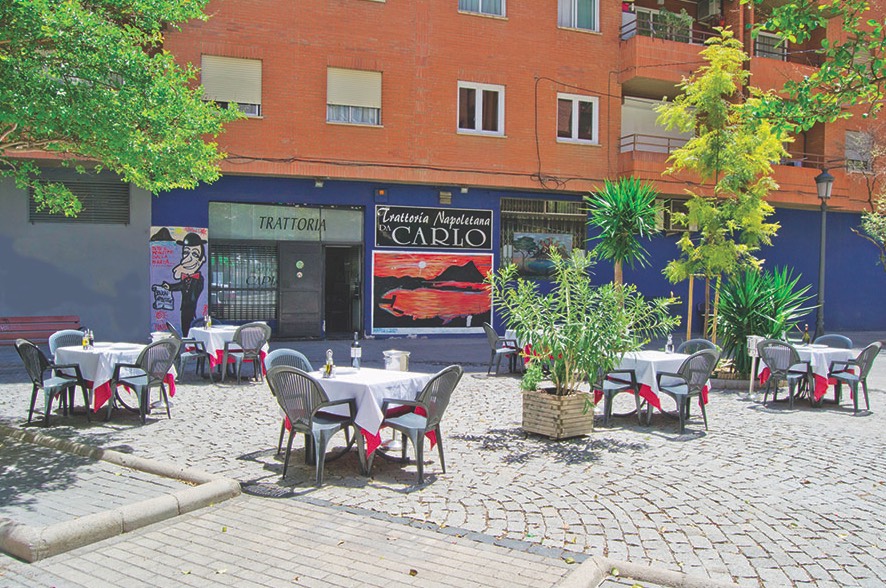 Penultimate season to enjoy authentic Italian cuisine without leaving Valencia, as its owner, Carlo, retires. His wife, Adela, prepares the best Neapolitan dishes, tasty stews and delicious pizzas every Monday, even in August. Don't miss the opportunity to sit on its terrace and spend a fabulous summer day sampling its gastronomic proposal of quality and season. They
only close from 12 to 23 August.
Dr. Manuel Candela, 79 963 93 55 62
COCOA Y TAPEANDO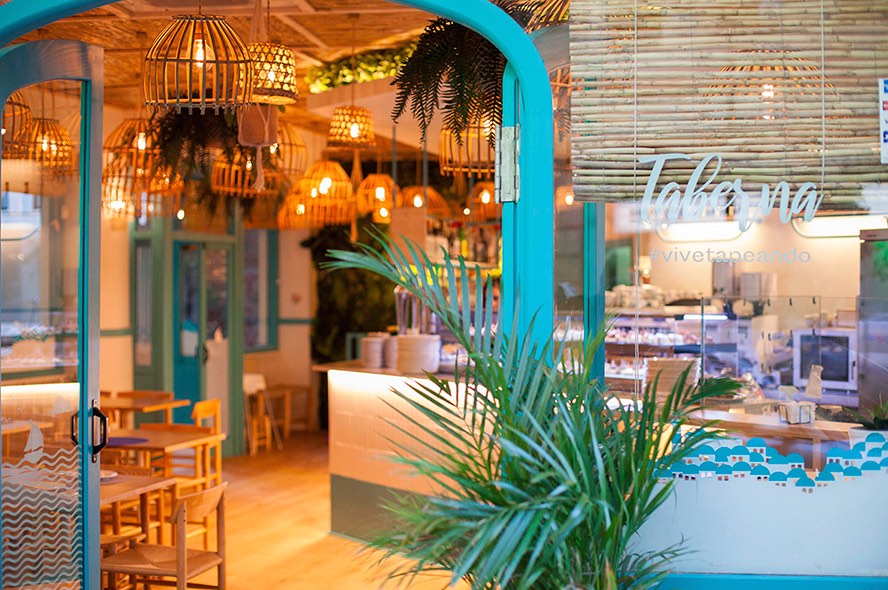 Restaurants that imbue their customers with joy, happiness and naturalness. In Cocoa you will find the best 'healthy food' with healthy, light and vegetarian dishes. Seasonal and fusion cuisine with proposals such as salads, rice, fish and tapas very appetizing. In Tapeando you will find a varied proposal of dishes that carry the Mediterranean cuisine by flag. Its essence is good snacking, and therefore you can not fail to try their Russian salad, cheese and ham board, bravas or salads.
GRUPO COCOA
COCOA: Sant Vicente Mártir 45 / 960 033 518 / vivecocoa.com
TAPEANDO: María Cristina 9 con / Calabazas 2
960 229 473 / vivetapeando.com
EL CAUCE CÁNOVAS TAPAS & BAR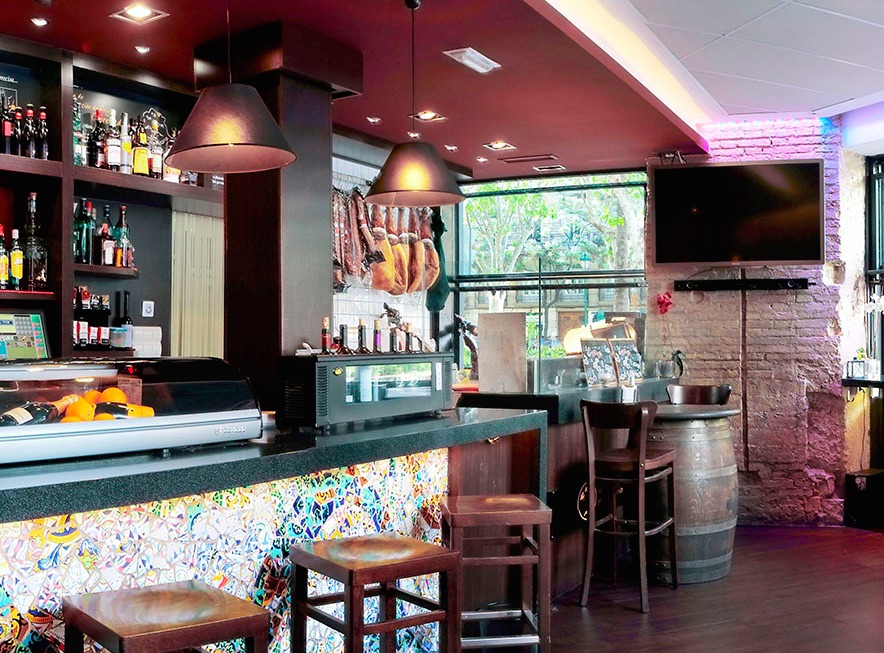 The Cauce Canovas Tapas & Bar is the perfect restaurant to enjoy a good gastronomy in vacations and to spend a pleasant evening. Located in the charming area of Cánovas, in this establishment you will be able to enjoy a great variety of handmade tapas with fresh and quality products. You can not miss their fresh salads, Iberian tables, cuttlefish, bravas, garlic prawns or casseroles of broken eggs.
Gran Vía Marqués del Turia, 76 / 960 067481 / elcaucetapasbar.es
EQUIPO LA LOLA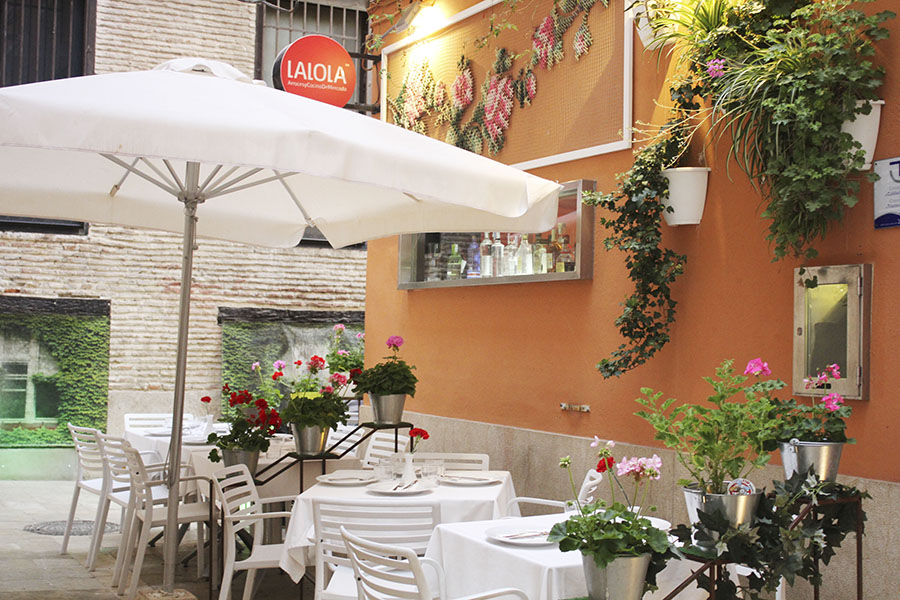 Rute LALOLA
First: COLMADO LALOLA: Next to the cathedral, it begins with an authentic and traditional aperitif such as salted cocas, tables of salted fish, artisan cheeses, broken eggs with ham, etc.
Second: Restaurante LALOLA: After the aperitif comes time to eat on the fantastic terrace of LALOLA a good paella or a sweet rice. The light of Valencia, flowers on the terrace and 100% real fooding dishes.
Thirst: LOLITA Bar & Cocktail: and with an Art Dèco style, enjoy an extensive menu of gin tonics and cocktails. Go and enjoy it!
Colmado Lalola: Bordadores, 10

Restaurante Lalola: Subida del Toledano, 8 963 91 80 45 / clientes@lalolarestaurante.com

Lolita Bar: Santo Cáliz, 7
LA FIRMA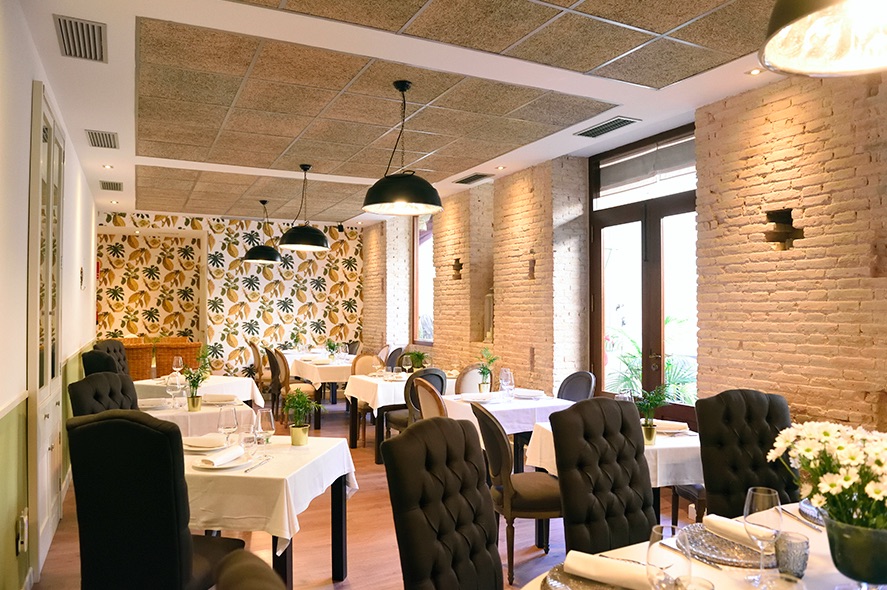 Why do you have to go to La Firma this holiday? To their terrace! To their dishes! For the freshness and quality
of the product! For pampering yourself and feeling loved or loved! They have the best winery in the city with denominations of origin that you never expect! As an example, the best Verdejo in the world, 4 consecutive years, Castelo de Medina! Its traditional cuisine delights diners with dishes such as paellas, ricedishes, entrecots, asados, cocido leonés, fabada Asturiana or fabes con almejas. All this paired with a winery according to each palate.
Gravador Esteve, 38
960 068 981 / lafirma.zenchef.com
Palau Alameda ÀTIC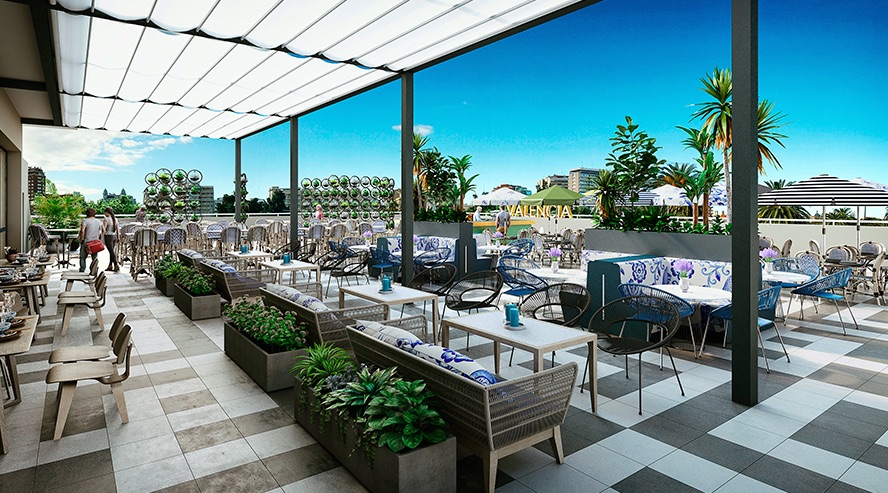 This August if you want to enjoy a privileged view of the city and a fusion cuisine and avant-garde you can not miss the panoramic restaurant of the Palau Alameda. On the one hand, Àtic bar, the most fun and casual proposal where you can enjoy delicious tapas in a festive atmosphere. On the other hand, Àtic restó, its most gourmet space, where tradition, product, technique and market cuisine make the difference. An honest menu of quality but daring. Product and flavour are the keys to both.
Arquitecto Mora, 2 963 54 51 76 / palaualameda.com
MERCADO DE TAPINERÍA
Since the beginning of Mercado de Tapineria we ́ve been supporting our city and our summer plans. So this August, from the 25th of July to the 11th of August you ́ll enjoy emerging brands from Thursday to Sunday, with DJ Sessions and Swing dances during the weekend in #SummerMarket. And from the 15th of August till the 18th you ́ll discover craft products in #SumergibleMarket. You ́ll enjoy in La Bernarda and Bar&Kitchen together with our cocktails, homemade vermuths, craft beer and all kind of natural juices. Everyday opened and non- stop from 9h to 00h. Also vegan-friendly.
CLANN BAR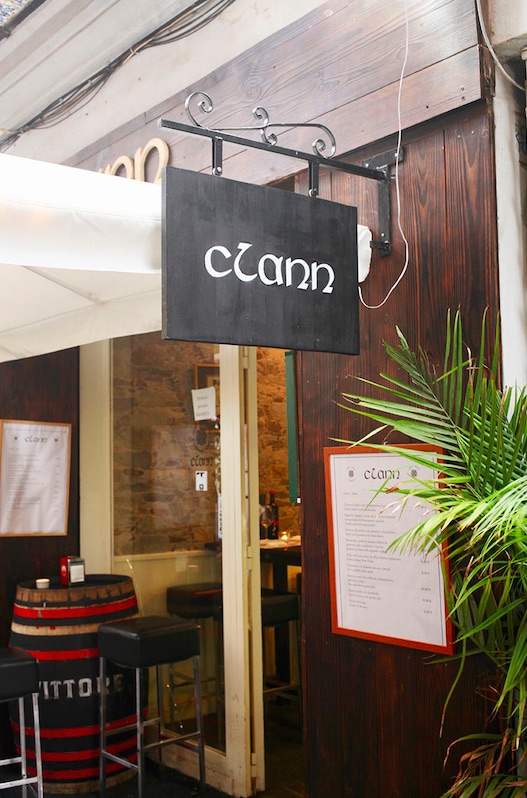 What better plan for this August than to spend a pleasant evening at Clann Bar. Located in the historic centre of Valencia, this establishment is committed to fresh market produce and to preparing all its dishes on the grill, without using a fryer. We recommend that you enjoy the views of the city from its terrace while tasting house specialties such as grilled squid, grilled dorada, grilled vegetables, montaditos, mussels or a rich table of ham and cheese. All this accompanied by a varied wine list.
Zurradores 9 / 662 43 69 72 clann-bar.negocio.site
OSTRAS PEDRÍN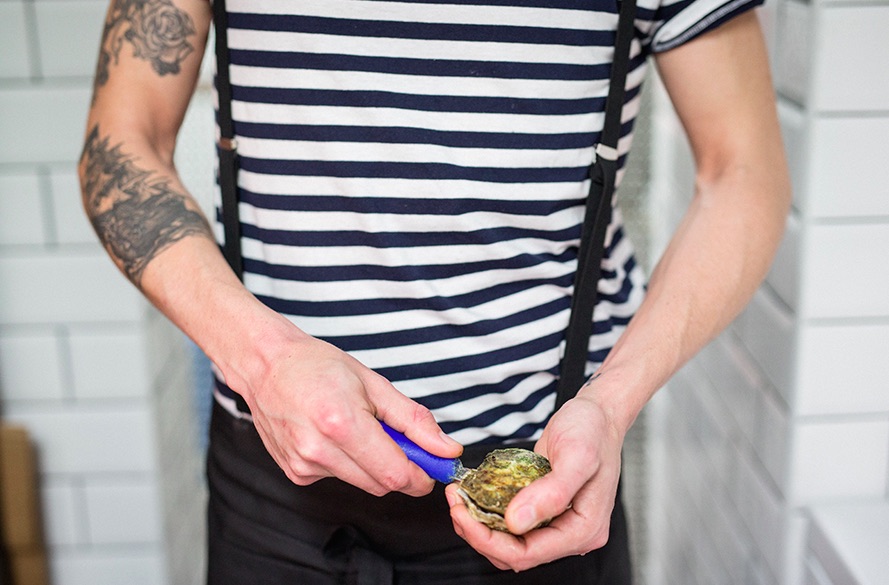 A piece of sea in the heart of Valencia. If you stay this August in Valencia and want to discover a different place, Ostras Pedrín is what you need. Its delicious mounds of roe and smoked or its wide variety of oysters make the delights of the most demanding palates. You can not miss their smoked sardines, eels, swordfish or tuna or delicious appetizers accompanied by a glass of wine, champagne or cava.
Bonaire 23
963 767 054 ostraspedrinbar.com
CHIRINGO PATACONA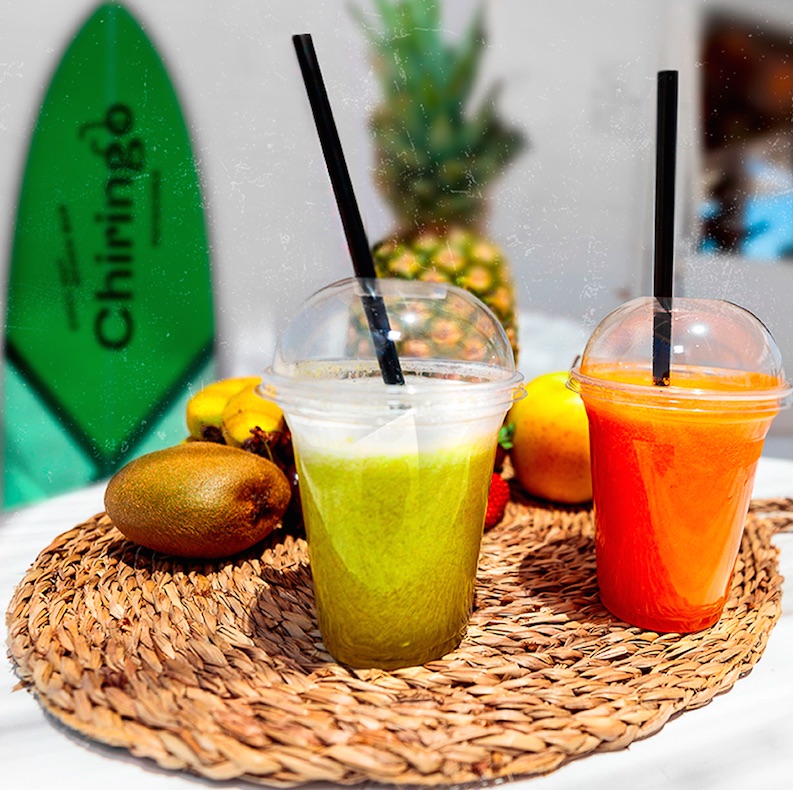 In Valencia you can enjoy the Mediterranean sea and the good vibes and good music in «Chiringo Patacona»- Chill out beach bar, a beach bar located on the beach of Patacona. Enjoy healthy smoothies, fresh slush accompanied by gin Ginself, sangria cava … in addition to sandwiches, salads, tapas and of course, a good paella by the sea. «Chiringo Patacona» has parasols, hammocks, sofas, armchairs… for you to contemplate the sea. It is the perfect place for your special celebrations: birthdays, farewells and «why yes» celebrations.
DUNA PUERTO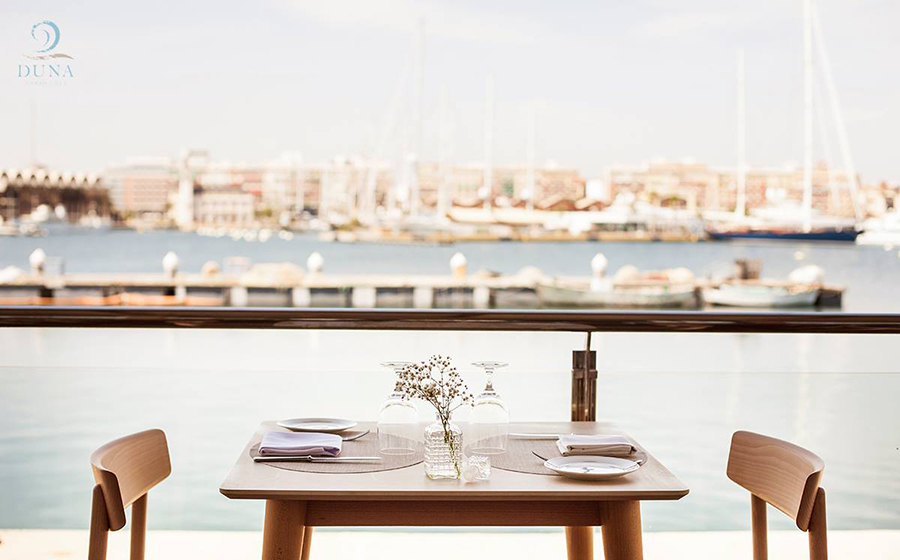 Ideal place to spend a pleasant August evening. From its charming terrace you can enjoy magnificent views of the Marina Real and the Veles e Vents building while tasting the authentic traditional Mediterranean cuisine with top quality products from dishes such as Valencian paella, senyoret rice, arroz a banda, lobster paella, grilled fish fresh from the fish market, lobster with eggs and potatoes, fresh seafood… In addition, Duna Puerto Restaurant has become an exclusive leisure space thanks to its live performances on Thursdays and Fridays in August.
Marina Real Juan Carlos I Muelle Sur Mod. 1
962 11 16 62 dunapuerto.com
RESTAURANTE HAUS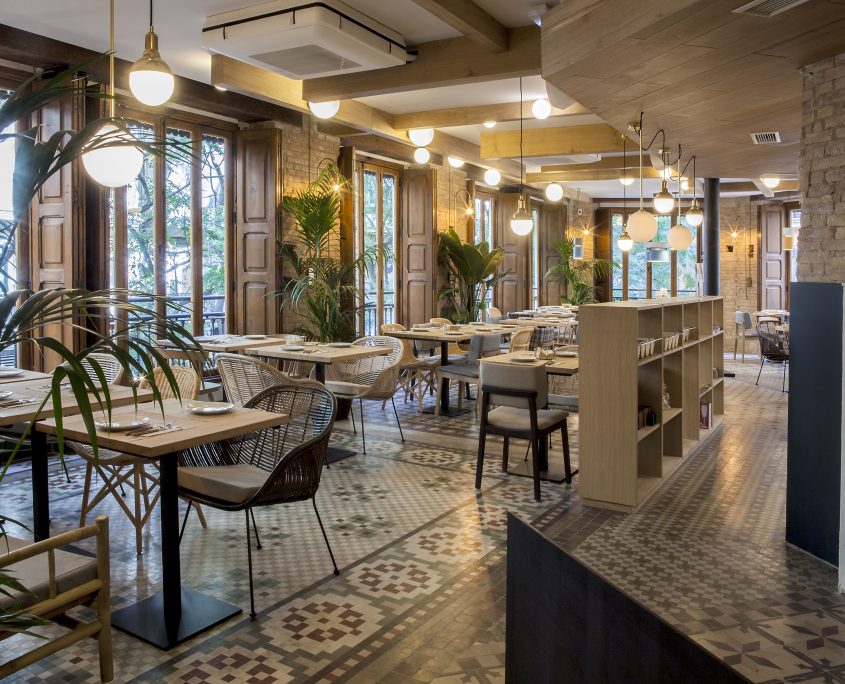 In the centre of Valencia, restaurant to taste authentic Mediterranean food and to celebrate any type of event.
Its extensive menu is designed for all tastes, plus every day at noon you can try its special menu sitting on its large terrace or in its two rooms. The views of this restaurant are spectacular, as they face directly to the street San Vicente. We recommend that you relax in its premises tasting its delicious food while you enjoy the multiple events of this emblematic street (fallas, cavalcades, pasuas…) from its premises. Open Cooking from 11:00am – 01:00pm
C/ San Vicente, 19
960 221 491 / elhaus.es
LA TERRAZA DEL MIRAMAR ROOFTOP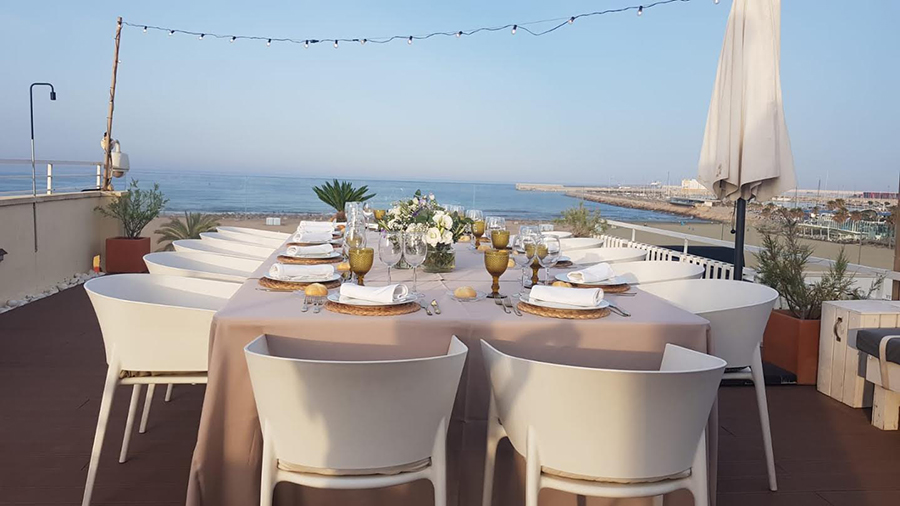 La Terraza del Miramar Rooftop, on the 4th floor of this hotel, is located on the first line with spectacular views of Las Arenas Beach, the Marina and the Mediterranean. The dishes of Sunset Gabbeach to enjoy the gastronomy of the land, in addition to good music and professional cocktails. In its solarium you can relax, sunbathe and enjoy the sea breeze from the heights… You can also celebrate any type of event!
Paseo de Neptuno, 32
963 71 51 42 / petitmiramar.com
CASA CLEMENCIA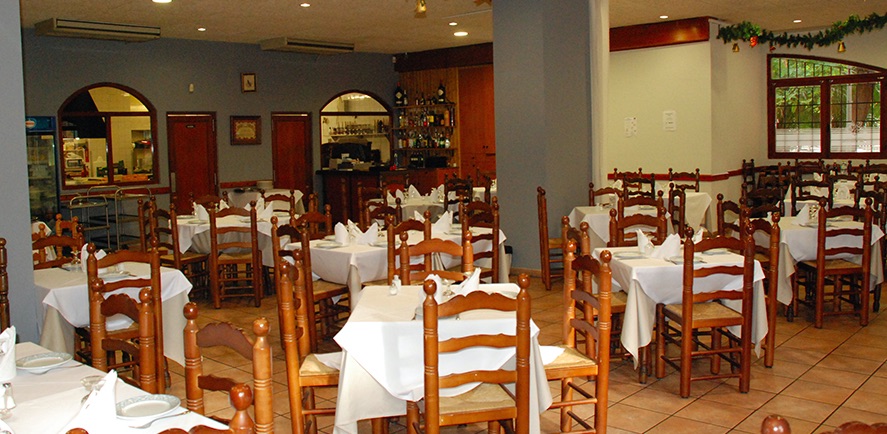 Since 1966, Casa Clemencia has been offering diners the best cuisine on earth. A restaurant for lunch or dinner and spend a pleasant evening in its spacious lounge available for 270 diners. They are specialists in preparing paellas, traditional firewood dishes, rice dishes, meat and fish. In addition, as an option to their menu they have a delicious tasting menu and several combinations of menus, because Casa Clemencia adapts to the needs of each person.
Avinguda del Primat Reig, 179 963 60 10 01 / casaclemencia.es
BONAIRE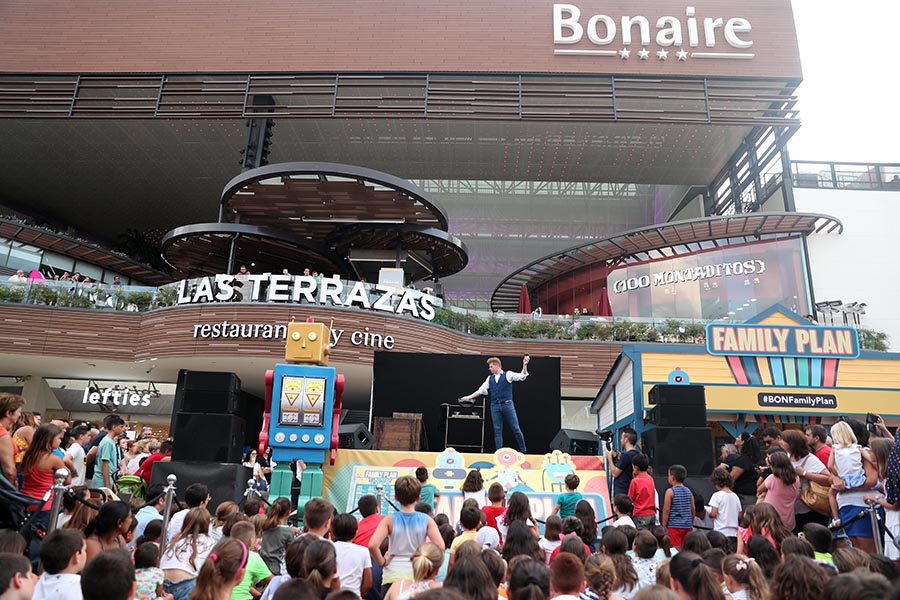 Come and enjoy the Bonaire Family Plan! Family movement workshops such as yoga or zumba with DJ, children's activities next to Dock39, plus lots of live magic every Friday until August 13. All this totally free with your VIP card, if you don't have it on their website. Also, why not enjoy Las Terrazas de Bonaire? More than 20 restaurants with very varied gastronomic proposals: Italian, Mediterranean, Mexican, Thai cuisine … And with special promotions for both adults and children.
More information at bonaire.es.
CC. ARENA MULTIESPACIO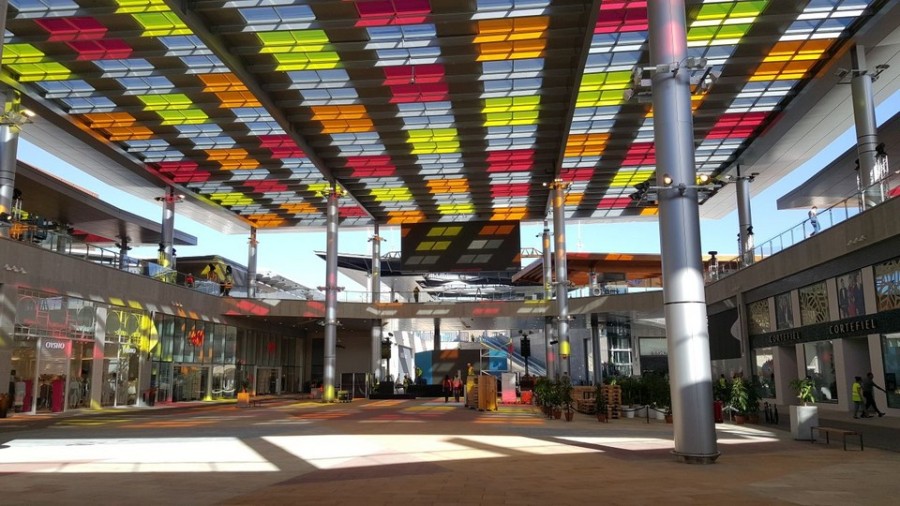 Fun for the little ones is assured in the Arena Shopping Center. There is still a long way "Back to School", and in Arena they have made sure that until then the little ones have a great time. The mall has planned a lot of activities for them to live a real summer adventure. Every Saturday in August the children have an appointment with the most varied performances: to start off on the right foot «Xano Xano», a show of music and narration. The next stop is Felipe Plaf, who ensures a Saturday full of laughter, magic and acrobatics.
We will also learn the story of «El Vendedor de Humo», which uses acrobatics, magic and juggling to talk about the importance of taking care of the environment. The Globoflexia will guarantee the fun with the most varied figures that can be obtained with a balloon. And to end this month of August in a big way: «El patio de mi casa», an animated show with a wide set of children's songs, the most current pop-rock and same themes of their own for children to sing, dance and play without stopping. To spend the month of «August in the big way» come to the Arena Multiespacio shopping center and enjoy the best family leisure.
Todos los sábados de agosto. Público infantil y familiar
Más información: www.arenamultiespacio.com
VERÓNICA BUSO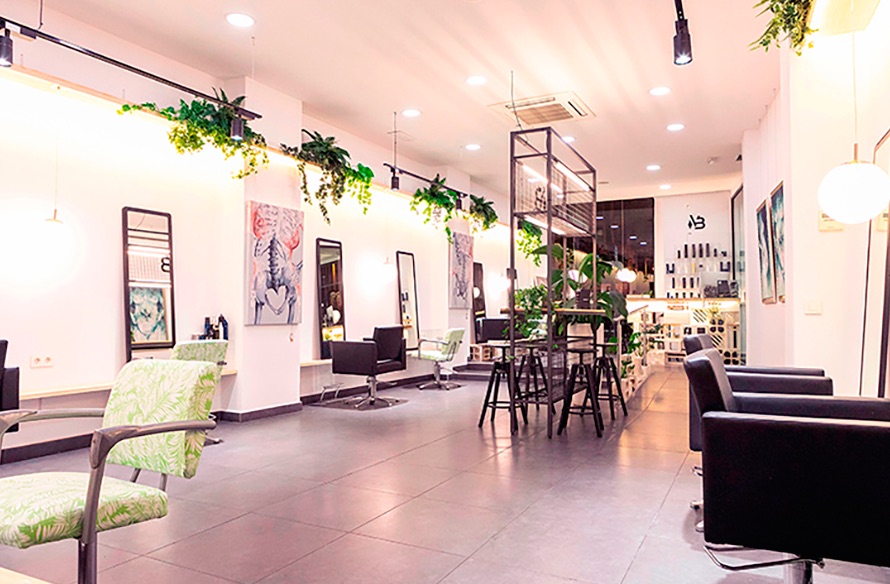 You will find the personalized attention you were looking for, they adapt to the style and personality of each person. Specialised in men's and women's haircuts, they are up to date with the latest trends in hairdressing and make-up and always take into account the personal tastes of the client, facial features, skin colour, hair colour. Now that the hottest season of the year is here, your beach mane will be everything you need and to look perfect or perfect your summer colours will make you have the ideal tone for your hair. You'll get the best styling and you'll be on the cutting edge.
Gran Via Germanías, 7
961 918 573 / veronicabuso.es
DIVINA LOCURA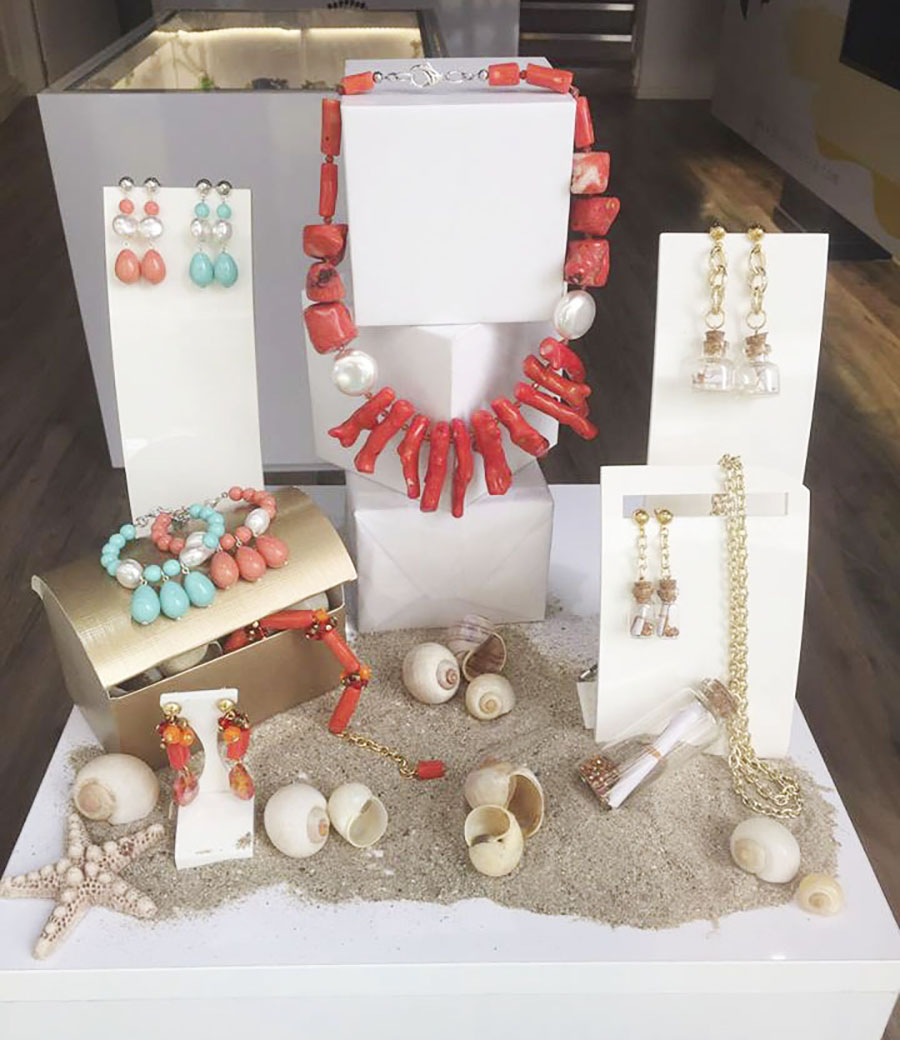 Divina Locura was born in 2012 with the aim of creating a modern and elegant commercial concept. Headquartered
in Alicante, this Spanish company is dedicated expressly to the design of handmade jewelry taking care of every detail from its manufacture to its finish. Their products, made with excellent quality materials, range from necklaces and earrings to bracelets. Divina Locura has two different lines: LÍNEA DIVINA LOCURA, of more exclusive designs elaborated with spectacular materials and forms and LÍNEA LOCURA, of more urban and simple designs.
Cirilo Amorós, 30 divinalocura.com
L!A RESTAURANT
In the heart of the historic centre, 20 metres from the Central Market, L!A, a new restaurant of Mediterranean cuisine and innovation, has just been created. A style that will transport you to the islands of Ibiza andFormentera. JulioSanchez and Juan Carlos Squarcia you offer Mediterranean cuisine also tapas with the very high quality of the Central Market. And of course, enjoy your Gin and your favourite music on summer evenings.
La Boatella, 5 961940406 / 961940403 liavalencia.es
LAMBRUSQUERÍA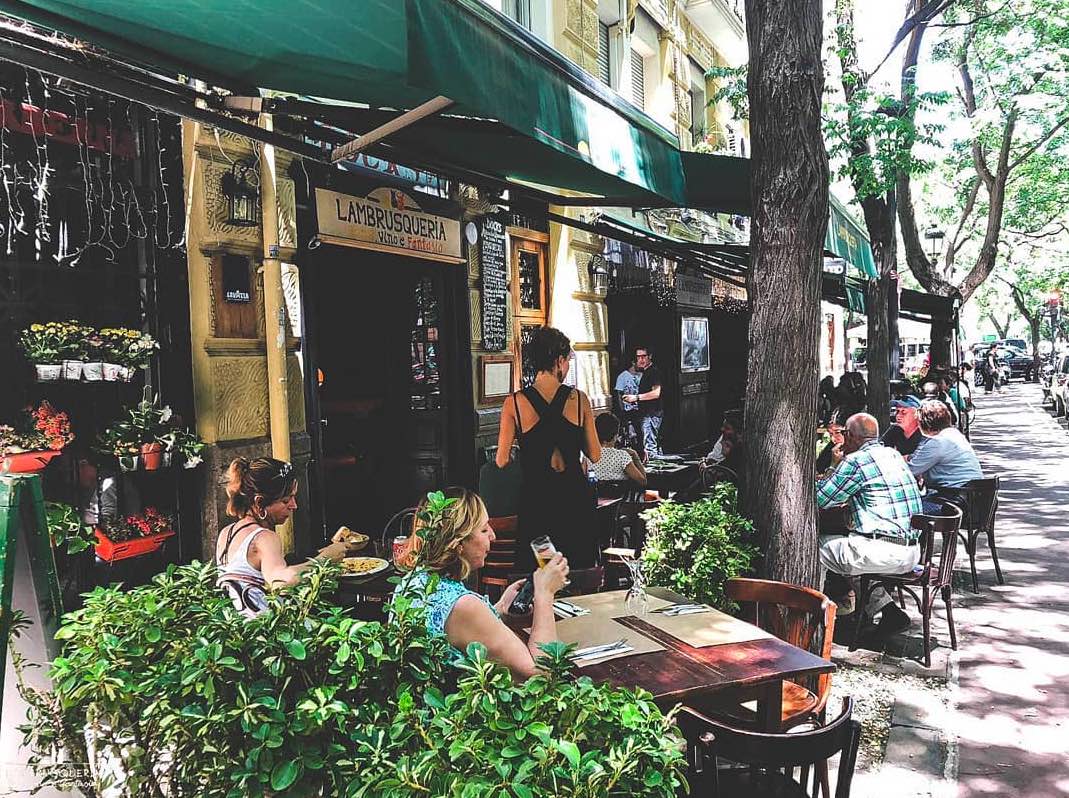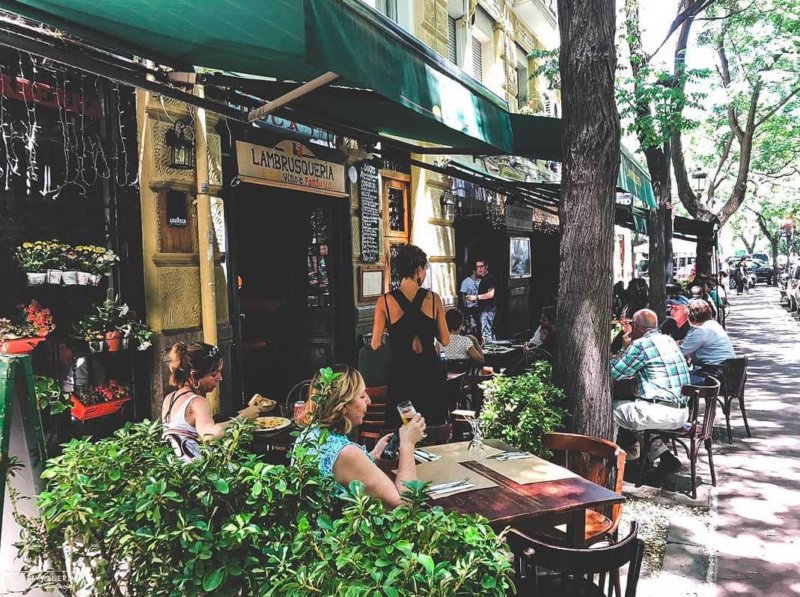 Lambrusquería is synonymous with guarantee and quality. After so many years at the front of the restaurant continue to provide quality to its customers. Fresh products, a unique atmosphere and an atmosphere of colours and sensations that transports you directly to beautiful Italy. Lambrusquería will make you travel.
Conde Altea 31 y 36 / 963 340 753 Ciscar 3, 46005 / 963 342 212 Caballeros, 27 / 962 75 25 55 lambrusqueria.com
JAUME PLENSA, exhibits seven sculptures in the Ciutat de les Arts I les Ciències thanks to the Foundation Hortensia Herrero.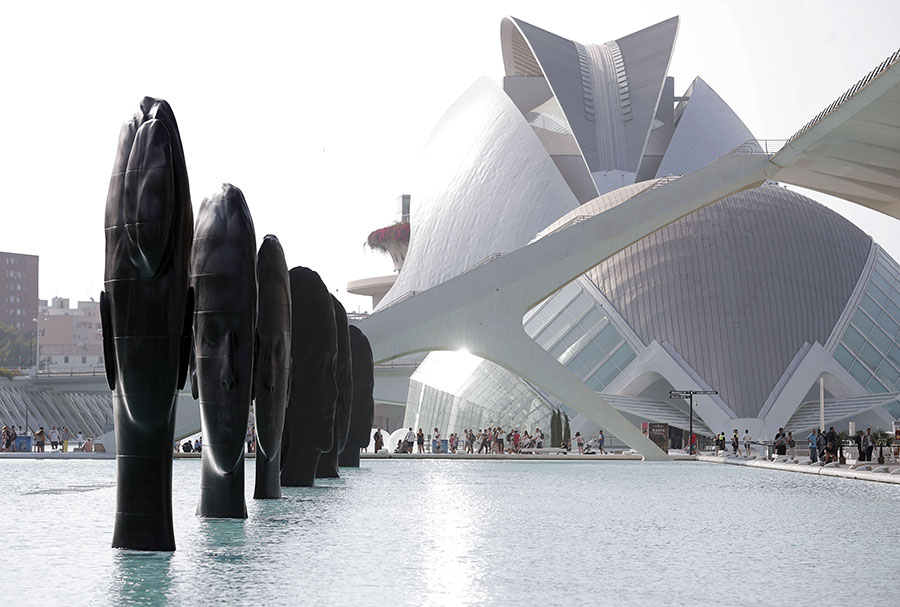 The president of the Hortensia Herrero Foundation was in charge of inaugurating the Exhibition of sculptures by Jaume Plensa in the Ciutat de les Arts i les Ciències, which will be available to visitors until 3 November.
With this exhibition of some of the most fashionable artists at an international level, Hortensia Herrero want this temporary exhibition to be yet another reason to visit Valencia and for those of us who live here to increase our sensitivity to contemporary art».
Hortensia Herrero revealed that on this occasion «I also want a part of this temporary exhibition to stay with
us, so I will buy two of these sculptural heads. But for the moment, they will not be located in a fixed place, but rather the two of them will be travelling together through different parts of the Valencia Region.
Jaume Plensa puts an end to a trilogy of exhibitions that began two years ago with Manolo Valdés and continued last summer with Tony Cragg.
JAUME PLENSA, INTERNATIONAL REFERENCE
The artist from Barcelona was very happy with the result: «I love water, I have worked a lot with it. In this exhibition the urban and the natural are embraced together with the water, which is the great fluid».
Plensa also referred to the work that Hortensia Herrero does in favour of art through her Foundation: «I believe that an artist alone cannot exist, he needs an angel, and I believe that Hortensia is this angel. The work he is doing with the foundation to bring art and culture to the city of Valencia is impressive».
HORTENSIA HERRERO ART CENTRE
Hortensia Herrero took advantage of Jaume Plensa's presence in Valencia to announce that the Barcelona artist will also be an important piece in the future Art Centre that will open in the Valeriola Palace.
LA PIAMONTESA AQUA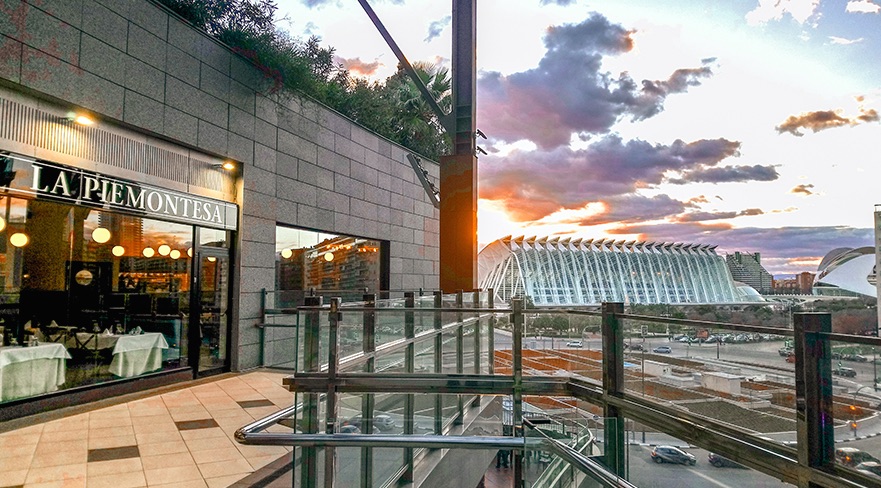 Enjoy authentic quality Italian cuisine while enjoying the excellent views of the City of Arts and Sciences. They bet on tradition in all their dishes as they are prepared by hand and cooked on the spot with fresh and natural products. Every Wednesday for lunch or dinner, they have the #Cinemontesa Wednesdays where they offer an irresistible promotion, 2×1 on all pizzas! In addition, during the week there are daily menus for 14,90€. Live an authentic experience with its handmade pasta, its Piemonte recipes and its Mediterranean cuisine.
C.C Aqua / 962 604 866 lapiemontesa.com
ATENEO RESTAURANT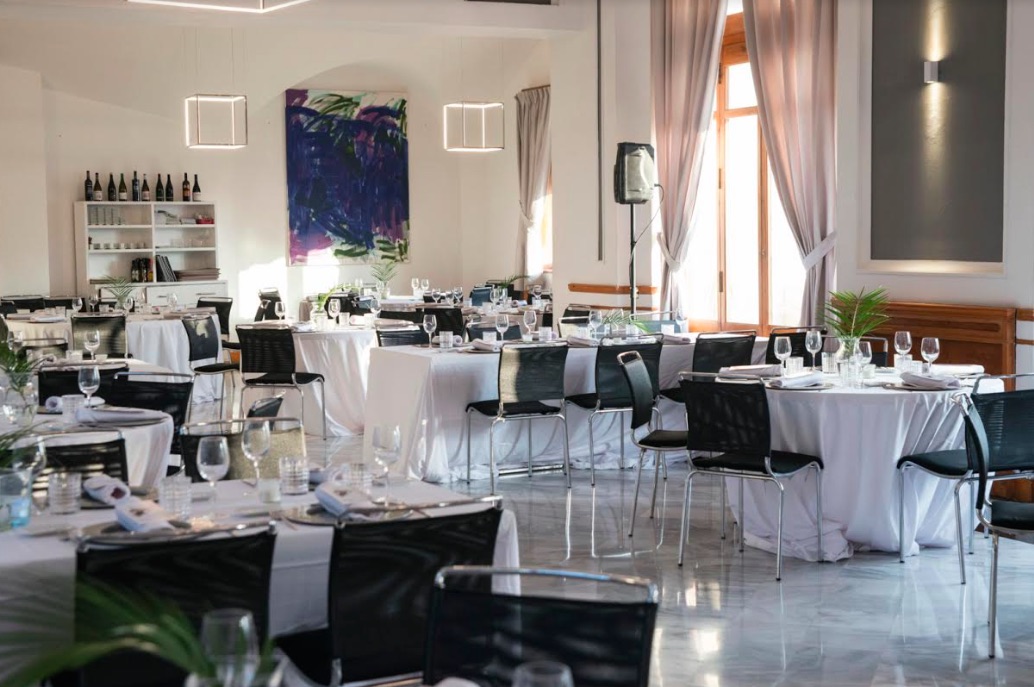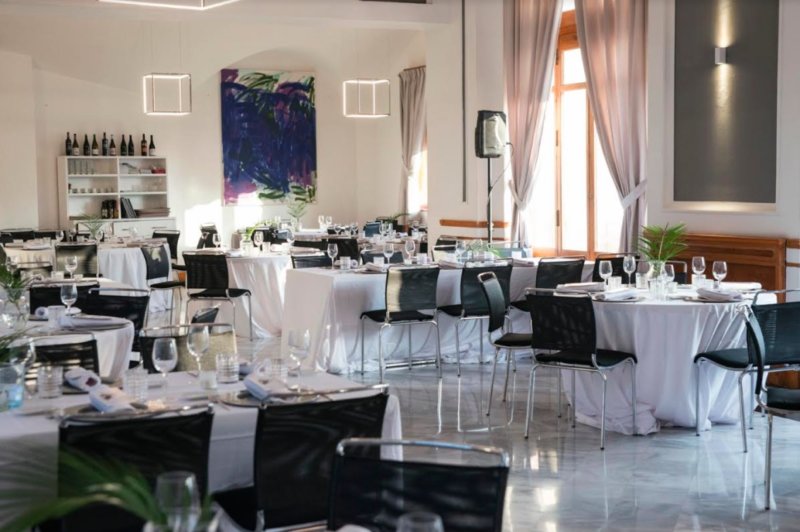 ATENEO Restaurant is your new space for catering and leisure in Valencia, located on the sixth floor of the Ateneo. It offers a varied gastronomic offer with menus of Mediterranean cuisine prepared with carefully selected fresh ingredients. A place that offers wonderful views of the Town Hall Square and the sky of the city of Valencia.
Plz. del Ayuntamiento, 18 670 00 61 61 www.ateneovalencia.es
BARECITO DEL CARMEN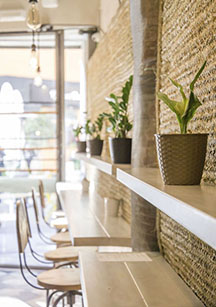 A space that bets for the essence of our land with a Valencian kitchen of always, honest and delicious. Barecito del Carmen istheidealplacetoenjoytraditionaltapas with a touch of modernity, a meeting point to get together with family or friends and spend a pleasant evening. In its premises you will discover a part of the history of the city, since the building conserves the essence of the construction of the XVII century. Through its walls you will be able to travel to the gothic and medieval past of the city. If you're going to get to know them, you'll come back for sure.
Plz. del mercado, 20 / 961 81 24 51 Facebook/barecitodelcarmen
LOTELITO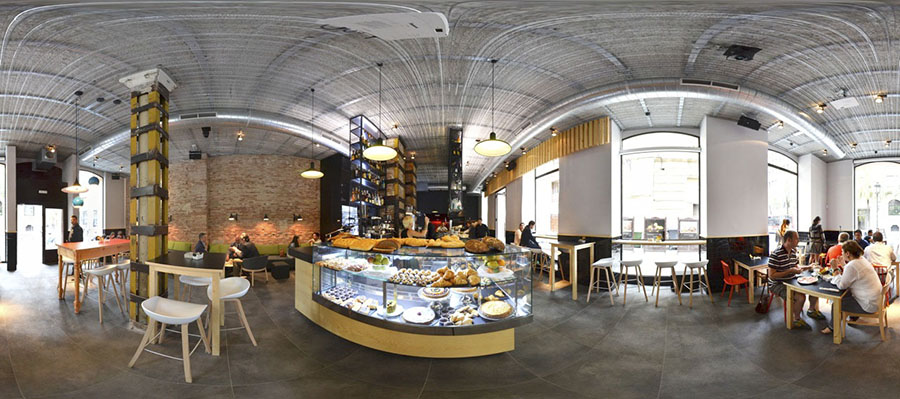 In historic centre, a modernist and sophisticated space where you can taste the best gastronomy. The creativity of its creations is present both in the flavour of its dishes and in its plates.
Its cuisine is always open and offers a new and brilliant culinary bet with dishes such as Raviolis shrimp and mushrooms with ginger and juice of others, Burrata with three tomatoes and anchovy oil and basil or Churro cod with pine nuts and all i oli. In addition, they have a daily menu at 12.90€ that includes 3 starters to share, a main course and a dessert of your choice. They work day by day with the illusion of making the client feel at home. Let yourself go and discover Lotelito.
Las Barcas, 13 / Reservas: 962067852 lotelitovalencia.com
EL SALER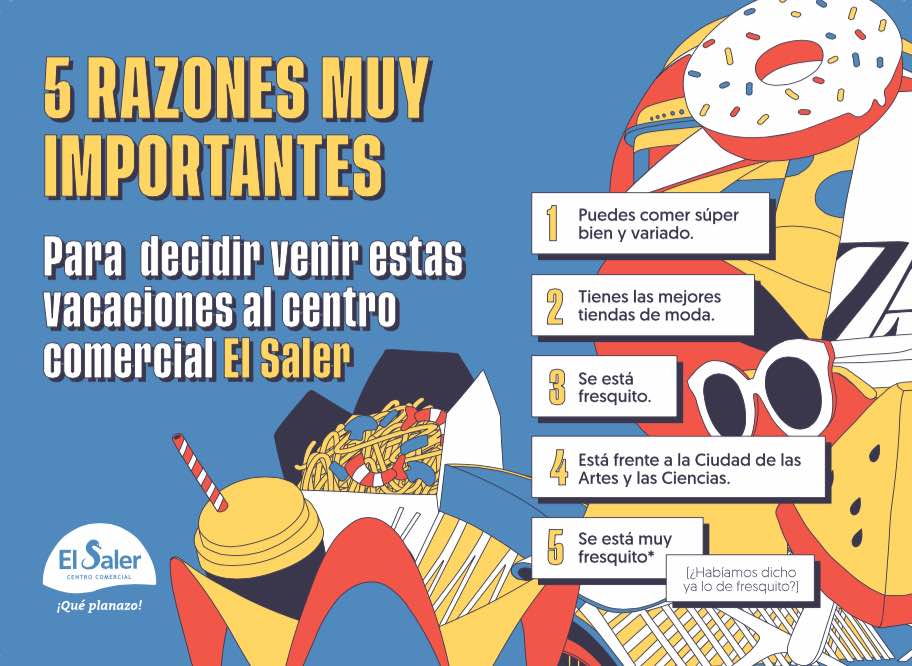 POKE SHOP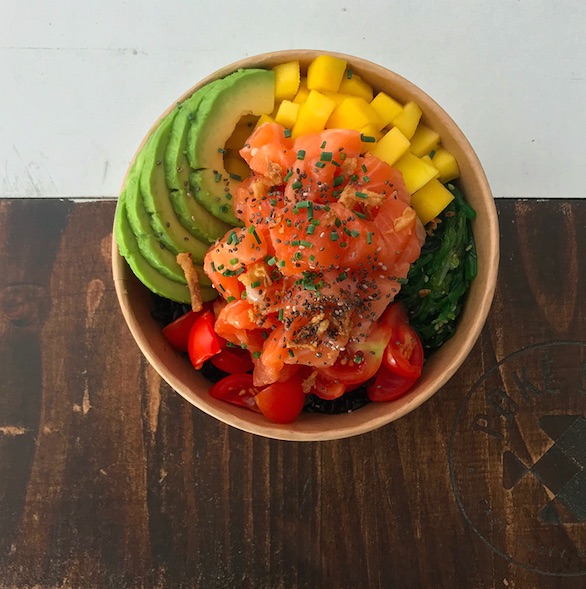 In just one year they have become THE BEST POKÉ BOWL IN VALENCIA in the city center. Rice from the Albufera of Valencia, Vegetables and Fruits from local markets and the best quality of fish such as Norwegian Salmon in a cozy place with very cool and pleasant staff.
Pérez Pujol, 10 Izq 961 81 38 14 pokeshop.es
VLUE ARRIBAR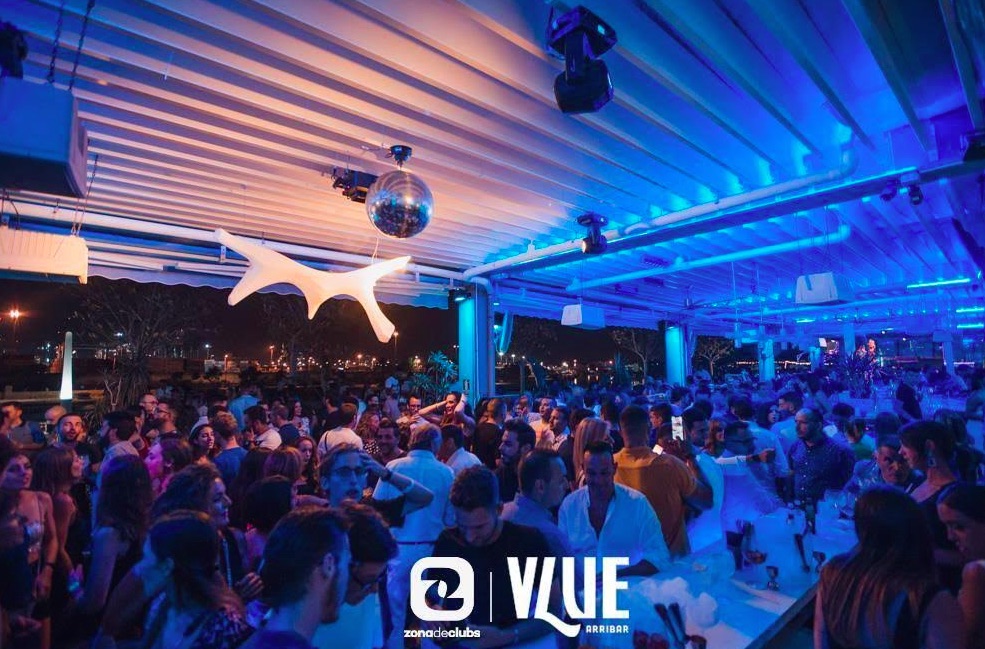 An incomparable space that combines the best of Valencian and Mediterranean gastronomy and the exceptional environment in which it is located, the port of the America's Cup. Its dinners with sea views and exquisite dishes are a perfect plan for the evenings. And for summer evenings, enjoy your afternoon, where you can have a drink in a great atmosphere. The public you will find is around 30 years old.
Marina Real Juan Carlos I. 
963 44 97 57.  vluearribar.com
RESTAURANTE ALQUERÍA DEL BROSQUIL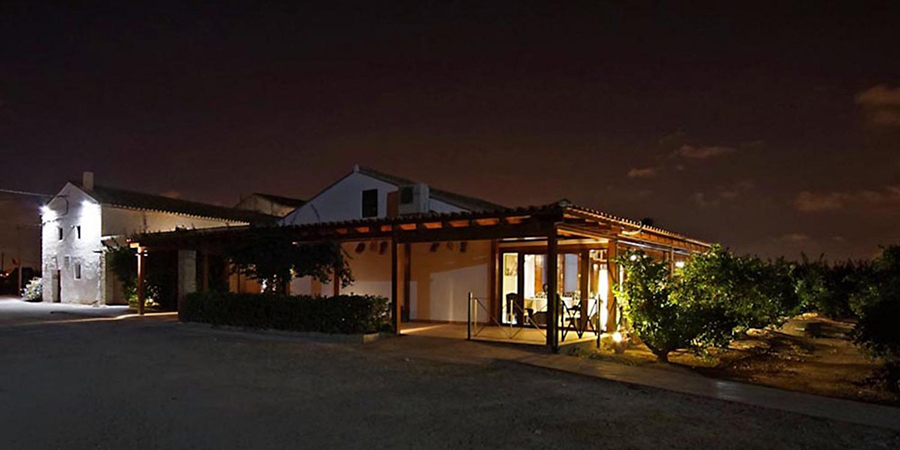 If you want to disconnect on vacation, this is your place.
Located in a restored farmhouse surrounded by orange trees and within the Albufera Natural Park, this restaurant offers tradition and gastronomy in equal parts. Its magnificent outdoor patio is the perfect setting to try its delicious dishes, Valencian paella, vegetables, seafood, lobster, crab rice, sea ox, a banda, all i pebre, titaina, clotxinas … No doubt worth discovering.
Entrada Casa El Llarc, 1 Castellar
963 757 970 / restaurantealqueriadelbrosquil.com
BEIRUT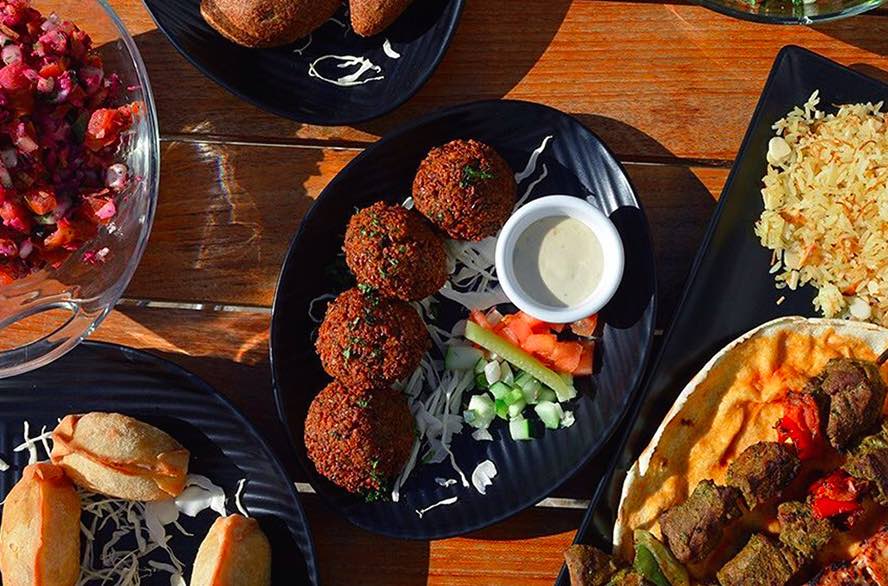 This summer take a walk in Lebanon without leaving Valencia. Beirut is a restaurant that was born with the idea
of bringing all the flavour and charm of Lebanese gastronomy to its diners. We recommend that you spend a pleasant evening on one of its terraces overlooking the charming neighbourhoods of Ruzafa, Aragón or Las Ciencias while tasting some of their exquisite creations, Fatuch, Hummus, Falatel, Manaish Fresh, Huarak ainab or their delicious Amal Cake.
Paseo de la Alameda, 50. 960461536 / Cura Femenía, 12. 960479438 Felip María Garín 4. 960479435 / beirutrestaurantes.com