4ever Valencia Fest suma y sigue con una confirmación de lujo: The Cult se une a la programación musical que el festival está preparando para los días 29 y 30 de junio en La Marina de València.
Más de 30 años de trayectoria musical avalan a esta emblemática banda, una de las grandes referencias de la escena rock en Inglaterra. Su último trabajo, 'Hidden City', vio la luz el pasado 2016 y supone el capítulo final de la trilogía que los británicos habían construido con 'Born Into This' (2007) y 'Choice of Weapon' (2012).
Un álbum que canaliza experiencias y visiones personales, dando lugar a una serie de historias estrechamente entrelazadas que hablan de redención y renacimiento. Todo ello envuelto en la música visceral que caracteriza a The Cult, donde la ardiente guitarra de Billy Duffy acompaña a la perfección las letras interpretadas por Ian Astbury.
Los británicos actuarán en el festival el día 29 de junio, y se unen así a los ya anunciados Simple Minds, The Prodigy y Santiago Auserón + Sexy Sadie. Todos ellos, junto a nuevos nombres que se desvelarán próximamente, pondrán la mejor banda sonora posible a esta primera edición de 4ever Valencia Fest.
Abonos a la venta en Ticketmaster. Toda la información ya disponible en la web del festival: http://www.4evervalenciafest.com/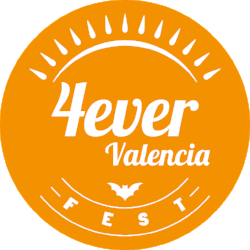 Otras noticias de interés: