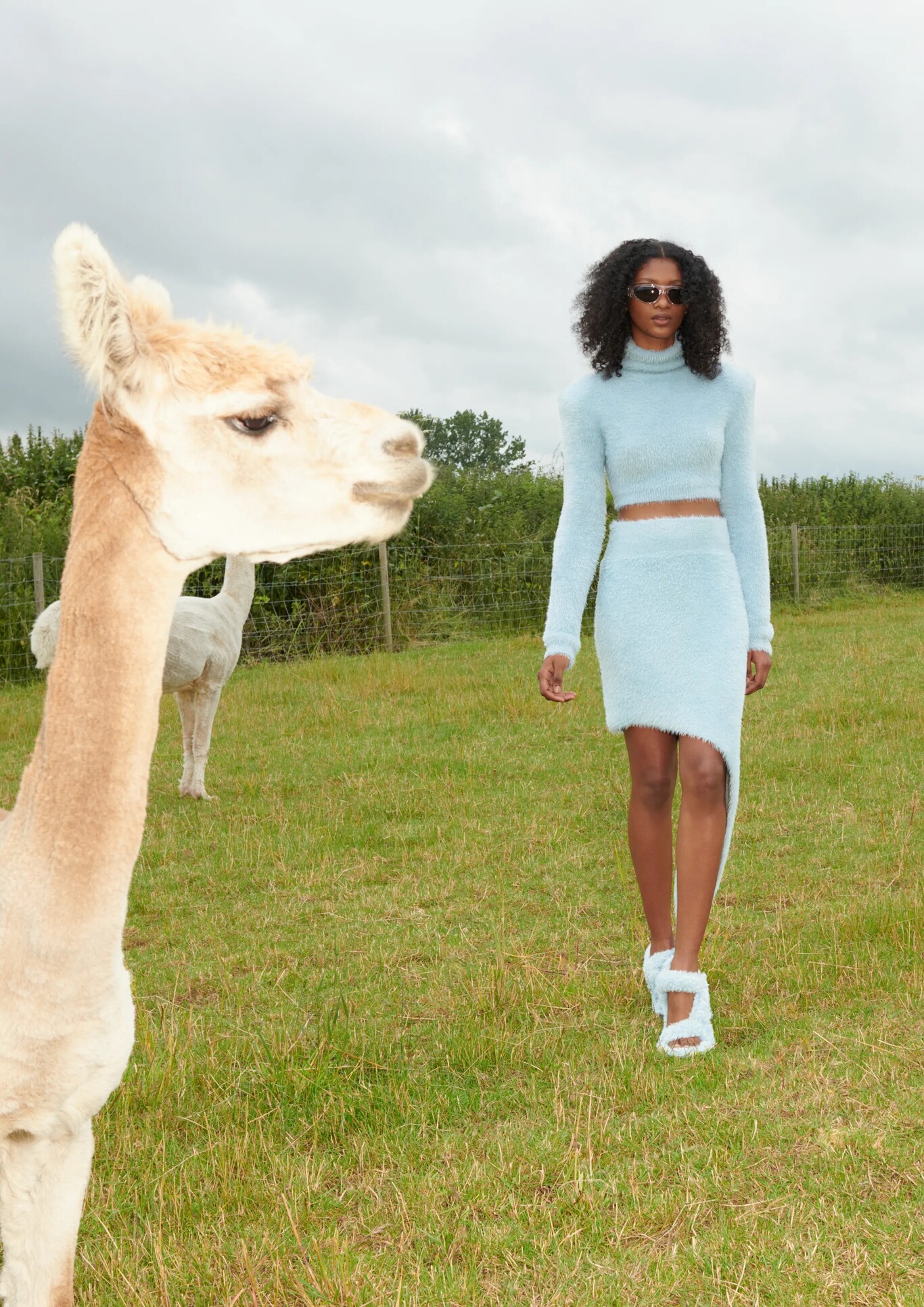 La marca que lidera la industria low cost, desempeñando un gran papel en el mundo textil, ha lanzado «Co-Exist Story». PETA, la organización de derechos de los animales People for the Ethical Treatment of Animals, ha aprobado esta nueva colección.
«Co-Exist Story» ya es la tercera entrega de la iniciativa Innovation Stories de H&M, que lanzaron a principios de 2021 con la finalidad de proponer innovaciones, materiales y diseños más sostenibles.
Esta nueva propuesta incluye opciones tanto para mujer, hombre, niños, calzado e incluso belleza. En cuanto al asunto del diseño, nuevos diseños demuestran que existen alternativas a los tejidos y procesos derivados de animales. Se visten con una clara inspiración en los 90's y combinan tejidos rompedores y materiales de fuentes más sostenibles con una mentalidad de vanguardia. Diseños que se acompañan de grandes volúmenes,  propuestas fiesteras inspiradas en los 90's y abrigos y chaquetas funcionales elaboradas con un sustituto a base de plantas para el cuero.
La asesora creativa de H&M,  Ann-Sofie Johansson, sobre la nueva colección: «La colección 'Co-Exist Story' personifica nuestro compromiso continuo en H&M de explorar alternativas innovadoras a los tejidos de origen animal y al mismo tiempo ofrecer a nuestros clientes moda de vanguardia. H&M y PETA han tenido un diálogo positivo durante todo el proyecto, y estamos orgullosos de apoyar el valioso trabajo que PETA está haciendo todos los días».