El  próximo 24 de febrero llega la nueva gira internacional de Symphonic Rhapsody of Queen a Valencia tras cinco giras consecutivas dónde más de 300.000 personas han vivido este espectáculo  en todos los teatros y auditorios del país. 
La Symphonic Rhapsody of Queen regresa con nuevas canciones, una renovada puesta en escena y la combinación más impactante de la música clásica y las melodías del mejor rock de Queen en estado puro, de la mano de cinco cantantes, una 'rock band' internacional y la One World Symphonic Orchestra.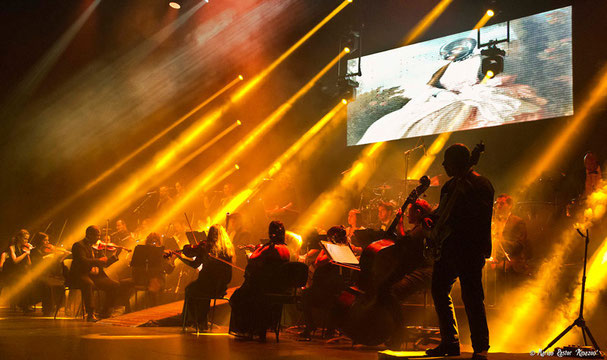 La One World Symphonic Orchestra, junto con la Rock Band y unos cantantes de primer nivel como el cantante Tommy Heart, que ha estado de gira por todo el mundo con Satuts Quo o Alice Cooper, y Thomas Vikström, vocalista de la banda sinfónica de metal Therion que interpretarán los éxitos más importantes de la célebre banda inglesa durante más de dos horas de espectáculo.
Éste renovado espectáculo promete conmover a los fieles de la banda británica, creando un emotivo ambiente de complicidad dónde volver a emocionarse con algunos de los grandes temas que Queen interpretó en los mejores escenarios del mundo, como 'We will rock you', 'Bohemian Rhapsody'  o 'We are the champions'.